Alle Pokemon kaarten hebben een symbool of kenmerk op de kaart staan die aan geeft hoe bijzonder/speciaal de kaart is. Deze symbolen zijn in 4 categorieën te verdelen, daarnaast zijn er nog meerdere varianten van de rare kaarten die we hier ook benoemen. Hieronder leggen we uit welke dit zijn, en kan je zien aan welk symbool of kenmerk je deze kaarten kan herkennen. Uiteraard kan je meteen alle kaarten met dat kenmerk bekijken.
Je kan ook direct naar de bijzondere kaarten gaan door op een van onderstaande links te klikken:
#
Soort Pokemon kaart
Aantal
1
Common
3.771
2
Uncommon
3.750
3
Rare
2.139
4
Rare Holo
1.578
5
Promo
1.099
6
Rare Ultra
718
7
Rare Holo ex
317
8
Rare Secret
303
9
Rare Rainbow
255
10
Rare Holo GX
165
11
Rare Holo V
161
12
Rare Shiny
149
13
Rare Holo VMAX
81
14
Ultra Rare
59
15
Rare Holo LV.X
56
16
Rare Shiny GX
35
17
Rare BREAK
27
18
Rare Prism Star
27
19
Rare Prime
26
20
Rare Holo Star
25
21
Secret Rare
22
22
Double Rare
19
23
LEGEND
18
24
Rainbow Rare
18
25
Rare Shining
16
26
Rare ACE
13
27
Amazing Rare
9
28
Triple Rare
9
29
Rare Holo VSTAR
5
30
Radiant Rare
3
31
Rare Radiant
3
Common Pokemon kaarten
Dit zijn de minst bijzondere kaarten die er zijn. In elke booster vind je meerdere kaarten die common zijn. Er zijn ruim 3,6 duizend verschillende common kaarten uitgebracht. Je kan ze herkennen aan het rondje op de kaart (●).
Je kan hier alle common pokemon kaarten bekijken.
Uncommon Pokemon kaarten
Deze kaarten zijn iets meer bijzonder dan de common kaarten, maar nog steeds komen ze vaak voor. Ongeveer even vaak als de common pokemon kaarten. Wij hebben op onze site ruim 3,5 duizend uncommon kaarten. Je kan ze herkennen aan een ruitje (◆).
Check hier alle uncommon kaarten.
Rare Pokemon kaarten
De rare kaarten zijn alweer een stuk zeldzamer, in elke booster zit 1, soms 2 rare kaarten. Je kan ze herkennen aan een ster (★), vaak ergens in de hoek van de kaart.
Bekijk hier alle (ruim 2000!) rare Pokemon kaarten.
Promo Pokemon kaarten
Promo kaarten zijn bijzondere kaarten die uitgegeven zijn tijdens de lancering van een nieuwe set of serie. Een promo kaart heeft geen rarity (●, ◆, ★) op de kaart, maar is voorzien van het promo logo: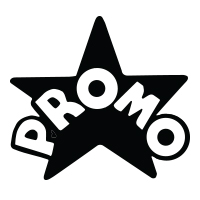 Er zijn zowel promo sets als promo kaarten uitgebracht.
Speciale kaarten
Naast de Common, Uncommon, Rare en Promo kaarten zijn nog veel meer bijzondere kaarten gemaakt die elk meer of minder bijzonder of speciaal zijn. In totaal zijn er dit op dit moment 16 verschillende soorten. Hieronder kan je zien hoe je ze kan herkennen.